Planning a Quinceanera can be both very exciting and a bit stressful, but our 12 Tips for the Best Ever Backyard Quince will make planning a snap
A backyard Quince lets you celebrate your big day in the comfort of your own home without the logistical – and financial – nightmare of transportation and rented venues.
One note: Although it may seem easy to plan from home, it can still be a total disaster if things don't go right.
In every major celebration, the celebrant gets to say what goes. Mom, make sure that your daughter stays in the loop when it comes to choosing who she wants to invite and what kind of party she wants you to throw.
(Daughter, be gracious and listen to your mom!)
A note to you both: If you're going with a backyard celebration, the best option is something casual and laid back.
Here's what you need to do to get things started:
12 Tips for the Best Ever Backyard Quince
So now you've decided to hold your daughter's Quinceanera in your backyard.
First, take note of how many guests you want to invite.
Once you have an estimate, you can then think about the theme.
Select an Appropriate Theme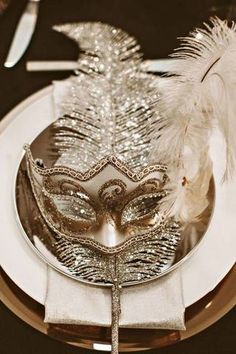 To make the birthday bash memorable for all the guests, and especially the celebrant, it would be good to choose a fun theme that suits the outdoors.
You'll need to do some research about what teenagers enjoy doing at parties and how to make the venue "social media friendly."
That means having enough interesting things that the guests – especially the younger ones – will want to document and upload onto their social media profiles.
Choosing a theme means following that theme and unleashing your inner artist.
Check out your favorite arts and crafts books for ideas on party favors and centerpieces.
For more modern ideas, try Pinterest.
A little caution: Pinterest can be confusing because the many options can be overwhelming.
One way to not go crazy is to ask the celebrant to do the pinning. L
et her decide if it'll be small with just her closest friends, or bigger and more festive, and then you set the budget and work in the details she loves most as best you can.
12 Tips for the Best Ever Backyard Quince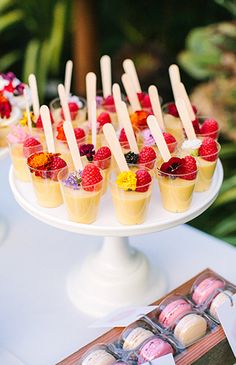 The food is probably the central aspect of any event and should not be taken lightly. 
The happiest guests are those who have eaten delicious food and are delighted that the buffet table still has more to offer.
Here's your biggest menu question:
Will you cook the dishes yourself or hire a caterer?
Look back to your budget for the answer to this.
Determine what needs to be outsourced. Most likely, you'll have to rent tables, chairs, maybe servers, and maybe a photo booth depending on the space you have and what the theme is.
Write down all the things that you simply cannot do yourself so that you know who to ask for help.
You might also ask family members who have experience in party planning for ideas on what to do and what to avoid.
Create a timeline. For a detailed yet manageable schedule, follow a weekly timetable that lets you check off items every week as you get closer to the Quinceanera day.
It's a great way for you to see things that need more focus as the big day approaches.
A great time to start planning is 6-8 weeks before the Quinceanera, particularly if you'll have 50 or more guests.
Now that you've settled on what needs to be done to throw a backyard Quince, it's time to spark your creativity. Here are some interesting and fun things to add more flavor to your daughter's special party.
12 Tips for the Best Ever Backyard Quince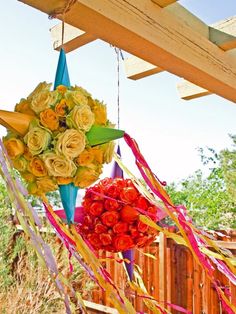 Relive your daughter's childhood with a lovely Piñata. Use candies for an authentic childhood flashback or fill it with cool trinkets that teenagers love.
You can also customize your Piñata by making it yourself.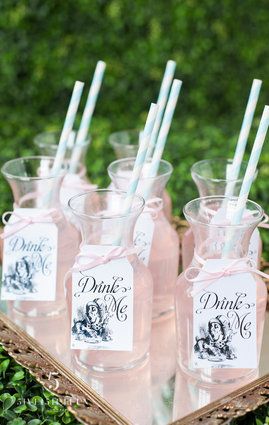 It's easy to overlook welcome drinks when planning a party, but as the saying goes, it's the little things that count. J
ust like at 5-star hotels, where welcome drinks are a great way for guests to remember their stay, the welcome drinks you offer at the Quince should be special, too.
If you want to keep it PG, then have a different drink for the grown-ups and prepare mocktails for the kids. 
To celebrate your daughter's life, why not show her just how much she's loved by friends and family?
Instead of a regular commercial card, make your own birthday card that's big enough for everyone to write on so that they
can leave short messages and birthday wishes during the party. You can pass it around and give it to your daughter after the party for a truly memorable Quinceanera.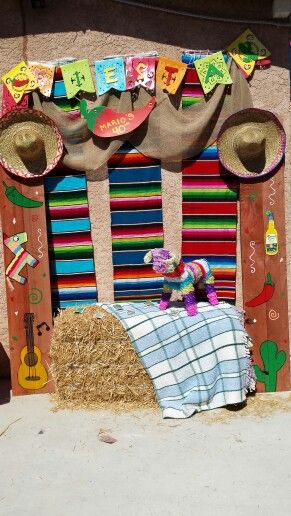 One great way for your guests to make awesome memories on your daughter's Quinceanera is with a photo booth, only this time, you design it!
It can be a wall that highlights your daughter's precious milestones, a homemade backdrop that fits the theme, or a beautiful spot in your yard with flowers or trees.
Get your daughter to decorate it with you as a fun way to plan for her special day.
How can you have a great party without games? This is another way to stretch your creativity.
Try to pattern your games after popular teenage games or make regular board games come to life. For a list of ideas, click here.
12 Tips for the Best Ever Backyard Quince
Get Her Friends to Lead the Program
One sure way for your Quinceanera to be a success is by getting your daughter's closest friends to host the program.
Take tips from them—they're used to throwing parties, and they know all the fun games, and they know what things are a downer!
Giving them responsibility not only teaches them how to be more organized, but it also fosters stronger relationships since they'll be planning the most important birthday celebration for their friend, your daughter.
She'll surely appreciate it and will be proud to say that her friends helped plan her Quince.
One last note:
Planning a Quinceanera is fun, but the process can become stressful when everything is still on paper and will only come to life on the day itself.
There's a lot of anticipation mixed with the excitement, and that's sometimes mistaken for stress.
The important thing to remember is that there are hundreds, if not thousands, of tips online that can help you throw the best backyard Quinceanera ever!
Have you seen our brand new Quinceanera dresses for 2021-2022? Click HERE or on the image below for an exclusive Sneak Peek: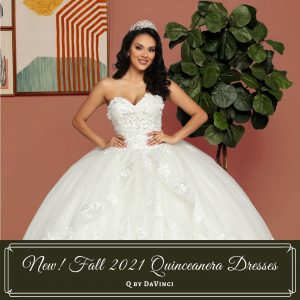 For the very best collection of great ideas for planning your Quinceanera & adapting to circumstances that may have delayed your big day, Click HERE or on the image below for Q by DaVinci blog: