Wondering what to do with your glorious Quinceanera gown after the party is over?
Whether you do or don't know where your dress will go, here are 15 creative ideas.
Some are practical, some are fun, and some are downright silly.
No matter which one you choose, you're sure to enjoy the read!
What to Do with Your Quince Dress: 15 Fun Ideas
1. Preserve It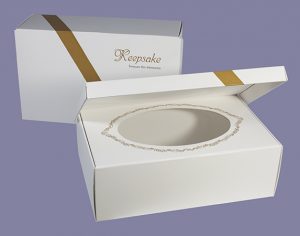 This is a classic option that will cost you a little money to preserve the dress correctly, but it can be worth it if you know you'll want the dress around for a few years.
2. Keep it in your Closet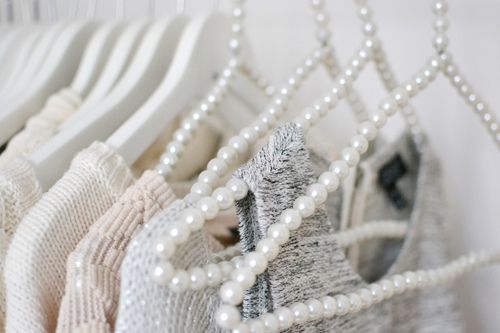 Probably the perfect way to relive your day anytime you want is to keep your dress in the back of your closet. That way you can just unzip the bag and drink in the memories. A couple of pointers, though:
Have it

professionally

cleaned first

Keep it in an appropriate fabric-safe bag

Make sure the hanger supports the skirt & doesn't pull on the bodice

Put it against the

opposite

wall of your closet away from the outside of the house (heat will damage and discolor in a very short time)
What to Do with Your Quince Dress: 15 Fun Ideas
3. Donate it to Charity
This is a fantastic and generous option for helping out other girls who can't afford as beautiful a dress as you had. You can give it to a traditional organization like Goodwill or your local hospital resale shop, or ask your church if there's an upcoming Quinceanera who may need and want a dress. You can also donate to one of these organizations:
4. Give it to a Girlfriend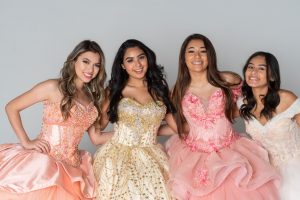 If you have a friend who shares your taste in fashion, loves the color scheme of your Quince, and is close enough to your size to make alterations reasonable, share the wealth!
What to Do with Your Quince Dress: 15 Fun Ideas
5. Wear it as a Mix-n-Match Dama Dress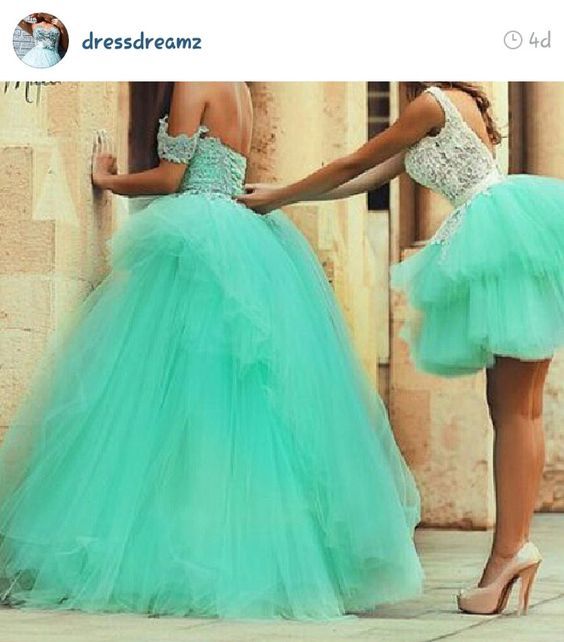 Some Quinceaneras are going with the same idea as mismatched bridesmaids and having their damas wear their original Quinceanera outfits. You may want to shorten the skirt—or—if your bodice is detachable, just buy an affordable new skirt from our Mix & Match collection! Check us out here: http://qbydavinci.com/mixandmatch/
6. Dazzling Halloween Costume
With a little creativity and the right makeup, Halloween hair and spooky accessories, you may end up winning a prize in a costume contest! Here are a couple of ideas:
If your dress is pastel: Glinda the Good Witch from

The Wizard of Oz

If your dress is red and/or black: A flamenco dancer

If your dress is a bright crayon color: Titania, Queen of the Fairies from Shakespeare's

A Midsummer Night's Dream

If you're

really

daring: a Dios de Los Muertos dress!
7. Repurpose for Prom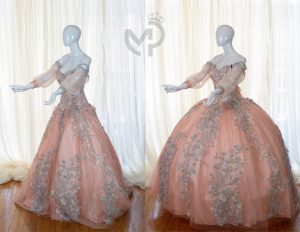 Especially if your prom is still a couple of years away, why spend hours and hours and another few hundred dollars for the perfect prom dress? Save your money, hire a seamstress to make a few alterations—like ditching the hoop in the skirt—and wear the dress you originally fell in love with. Add a more sophisticated hairstyle and makeup, and you're good to go!
8. Glamorous Holiday Party Dress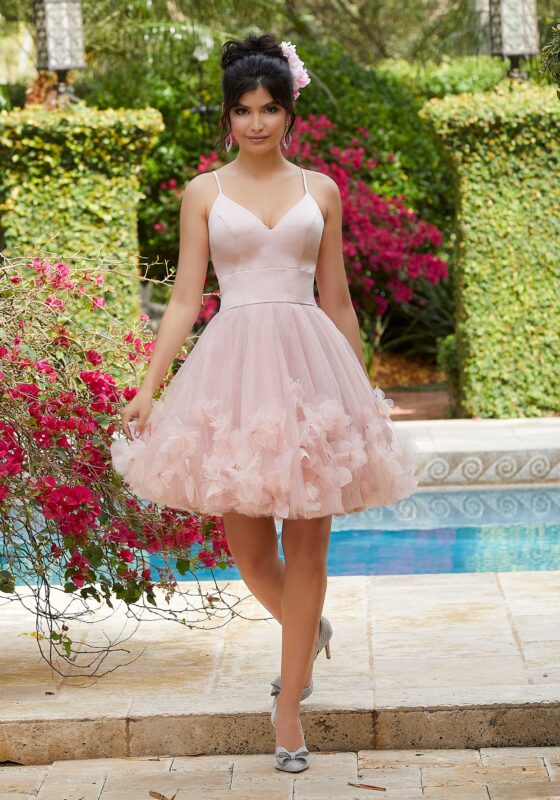 If your family is one to have fancy celebrations, or if you're invited to a dressy New Year's Eve party, add some elbow length gloves and maybe a velvet cape for warmth, and you've got one gorgeous party dress!
What to Do with Your Quince Dress: 15 Fun Ideas
9. Glamour Girl Photo Shoot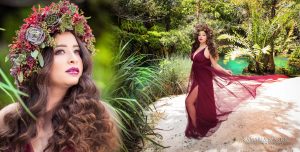 One fun trend these days is a glamour shot series. You'll want this photo shoot to look different than your Quince portraits so consider a vintage look. Add a classy hat, a choker with a cameo and/or jewelry borrowed from your grandmother or older aunt, lovely gloves, and maybe even a fur wrap.
10. Theater Costume
Are you involved in your school plays or community theater? Whether you plan to be on stage or not, you can be a real lifesaver and donate your dress to the costume department. One day you might see your Quince gown recreated as a ball gown for a Southern belle or as a beautiful dress for a Broadway-type musical production number!
11. Kid Sister Dress Up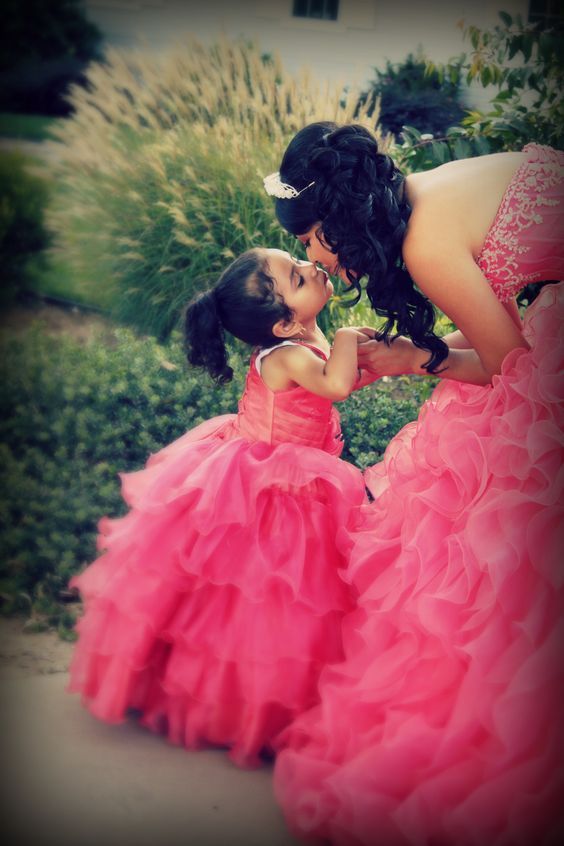 Your littlest sister will love you forever if you let her have your dress to play with. Consider gifting her with a dollar store set of fake pearls and a play tiara to really make her day!
What to Do with Your Quince Dress: 15 Fun Ideas
12. Trash the Dress Photo Shoot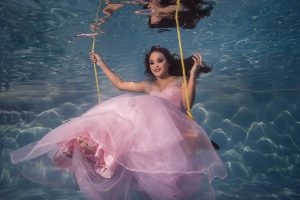 This is the same idea as some brides do to their gowns. Go play in the mud, or lie in the sand and let the surf wash over your dress. You could even do something "practical" like digging in the garden or mowing the lawn while all decked out in your Quinceanera finery.
An important piece of advice:

Do

not

wear your

real

tiara, your good shoes or any other valuable accessory. Pick up something from the resale shop or junk jewelry counter to recreate the look.

For fun:

If you want to watch this Quince dress trashing shoot

live

, click here:

https://www.youtube.com/watch?v=QHnOWKj6V8E
13. Give it to a Fashion or Beauty School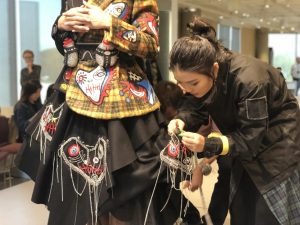 Fashion academies need dresses for their students to practice alterations, and beauty schools need beautiful dresses for their models to wear. Both types of school would be thrilled to have something truly gorgeous for one of their runway shows.
What to Do with Your Quince Dress: 15 Fun Ideas
14. Make a Patchwork Quilt or Pillow Sham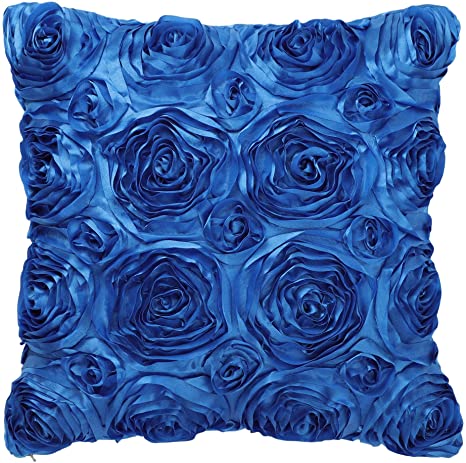 Cut up your dress into workable sections then piece them back together to make a commemorative throw for your bed or an oversized pillow cover. You can use the skirt fabric as ruffling around the edges and stitch pieces of the bodice design in strategic places. Then display the quilt at the foot of your bed and the pillow as decoration in front of your bed pillows. This could be a fantastic option especially if you bought your dress second-hand, so you won't feel like you're wasting tons of money.
Cool idea:

Especially if your dress is white or is a color you know you'll always adore and will most likely use in your wedding color scheme, this pillow or quilt might make a stunning addition to your hope chest!
15. Create Teddy Bear Outfits or Doll Dresses as Gifts
There's a lot of fabric in a Quinceanera gown, and it doesn't take much to make a little outfit for a stuffed toy or doll. Make as many outfits as you can, then give each one as a Christmas or birthday gift to your little sisters, cousins, and your friends' little relatives. (Be sure to keep one for yourself if you want!)
We hope you've had as much fun reading about these ideas as we did collecting them. But no matter what you do with your dress, your Quinceanera memories will last a lifetime.
Find everything you need to plan your perfect Quinceanera on our website—our dresses, our blog—everything! Click HERE or on the image below for Q by DaVinci & get started!