Having a hard time finding a truly original theme for your Quinceanera? Think outside the box with these Stunning & Unexpected Quinceanera Themes Part 1.
We've come up with a myriad of themes that we don't think you'll see at just any Quinceanera. And to find details on specifics like invitations and outfits and decorations, just type in a search using the keyword. It couldn't be easier!
Here are our first 10 picks for the most charming, interesting, and original themes we could find to help you make your Quinceanera truly all about you.
Stunning & Unexpected Quinceanera Themes Part 1
Ballet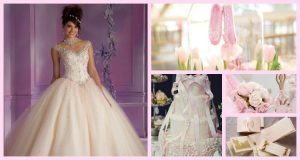 This is a lovely and extremely feminine theme.
Tulle, tutus, ballet slippers, ribbons.

You can use any color scheme you want or …

Stick with lovely ballerina pink!
Bollywood
Some will also call this an Arabian Nights theme.
Think bright colors, saris for your damas.

Build your surprise dance around a belly dancing theme.
Boy Bands
Make your favorite boy band part of your celebration.
Dress your court in the group's gear.

For instance, If you just love One Direction, deck out your court in British-inspired attire.

Find life-size cardboard cut-outs of the artists for your photo booth.
Stunning & Unexpected Quinceanera Themes Part 1
Brazilian Carnival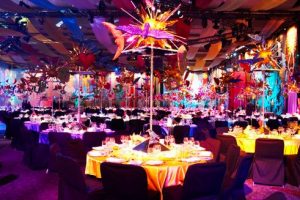 Create a Carnival Quince with feathers and masks, samba music.

Serve foods that are native to Brazil.

A Carnival Quince lends itself well to some of the classic Latin Quinceanera music and traditions.
Cancun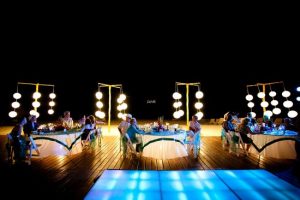 Another Quince theme that lends itself well to the classic Quinceanera traditions is Cancun.
This is a variation of a beach theme that includes Mayan ruins and different areas of Cancun like the Puerto Morelos fishing village and the Hotel Zones.
Charlie and the Chocolate Factory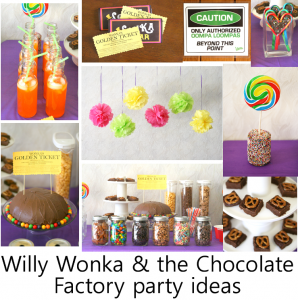 If your dream come true is a chocolate overload, this theme was made for you!
Include a chocolate fountain, send golden tickets for your invitations.

Let chocolate bars, lollipops and cake pops do double duty on your tables as centerpieces

and

miniature candy stations.

Then wear Willy Wonka costumes for your surprise dance.
Stunning & Unexpected Quinceanera Themes Part 1
Dancing with the Stars
Are you and your friends glued to the set every Monday night?
Create a Dancing with the Stars Quinceanera with mirror ball centerpieces.
Find cutout dancer silhouettes.
Host a dance competition complete with a judge's table and voting paddles.
Glow in the Dark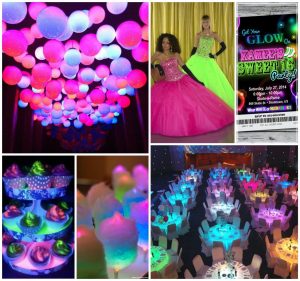 Ditch the lights and dazzle your guests with a glowing Quinceanera! 
Use miniature color change LED balls at each place setting –

glow stick cotton candy, glowing centerpieces.

Rent anything and everything you want like a neon dance floor.

Use delicate tracings of glow in the dark Tulip paint on your gown and your court's attire.

The sky – rather, whatever glows in the dark – is the limit!   
Harry Potter
Focus your Quince on magic!
Name your tables after places in Harry Potter's world—Hogwarts, Gryffindor, Slytherin

Use lots of tall, white candles

Serve your guests butterbeer!
Click HERE o
r on the image below for an entire Sorting Hat of Butter Beer recipes: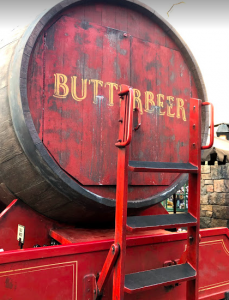 Stunning & Unexpected Quinceanera Themes Part 1
How the Grinch Stole Christmas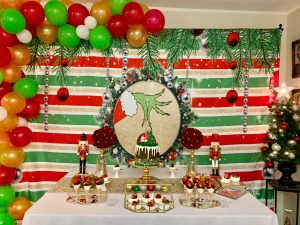 Celebrate your Quinceanera in your very own Whoville!
This theme is perfect for a winter Quinceanera.
It also works for a mariachi or charro  Quince !
For everything you'll need for a Grinch-inspired celebration Click HERE 
or on the image below: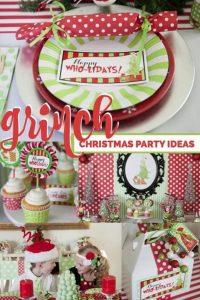 There's more where these ideas came from so…
Keep an eye on our blog. We'll be posting as many of these best of the best, out of the box, totally unique and original Quinceanera themes as we can find.
If you still can't choose: Click HERE or on the image below to take the quiz What Will Your Quinceanera Theme Be?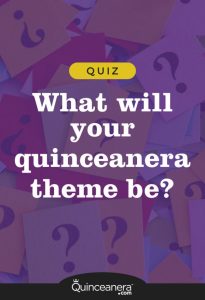 Don't miss the rest of our Stunnig & Unexpected Themes series! CLICK ON EACH IMAGE below to check out more ideas: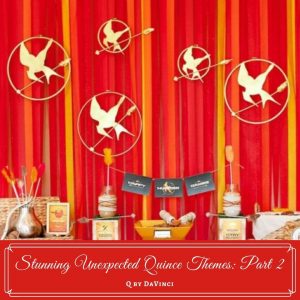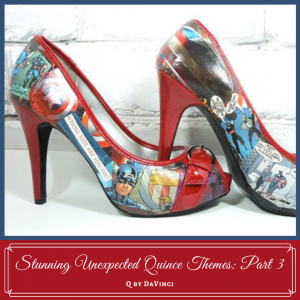 For the very best collection of great ideas for planning your Quinceanera & adapting to circumstances that may have delayed your big day, Click HERE or on the image below for Q by DaVinci blog: