So, why is it that for all these years most Quinces come in pink? As a general rule, girls love pink, which is why whenever there's a party, shades of pink, white and other light colors often come into play. In the past, Quinces had limited color schemes, but these days Quinces are often celebrated quite differently. The ceremonies aren't as traditional, and technology plays a significant role. This is good for variety's sake, but it's not so good if you get stressed out over details like the theme, budget, family preferences, time of year and location. But we're here with some ideas to help you work things out and help you choose a Quince theme that suits your personality.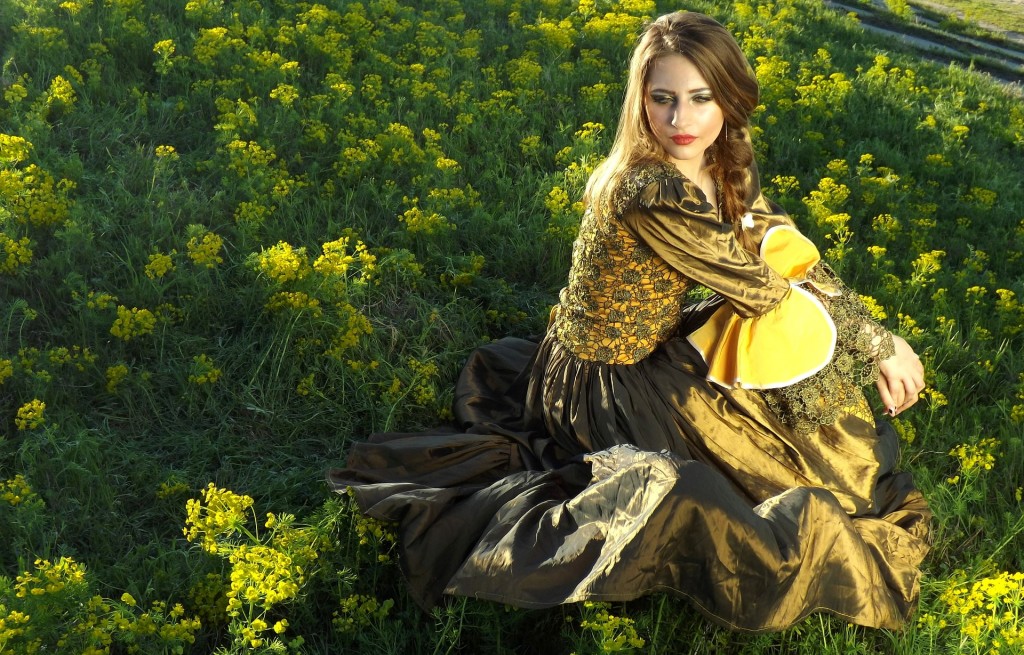 Almost every little girl dreams of becoming a princess someday, so why not be one on your 15th birthday? Be A Royal for a day with a fairytale theme. Invitations can be shaped like a scroll or  Cinderella's carriage, and you can choose light colors like pink, blue and silver for your ribbons as well.
In your party room, create a castle doorway for a magical entrance for your guests. Perhaps you could arrive in a horse-drawn carriage. You can use tiaras or crowns on the guests' tables and create shimmery centerpieces—like maybe castles filled with classy pens for writing secret letters to you, the celebrant. Balloons and chandeliers can soften the ceiling with cool lighting while the corners of the room can have potted trees with white twinkle lights.  
Of course, the princess—you, that is— is the celebrant. So dress up as your favorite Disney princess. Be Cinderella or Belle in a beautiful ball gown and white elbow-length gloves. Dress your girls like different Disney princesses as well. Guys can sport princely tuxedos to match the girls in the court.
The cake is the standout centerpiece for a princess party. Choose a castle-shaped cake or a princess cake topper. Dazzle with a 3-tier white cake with royal symbols on the sides, and choose food fit for royal subjects!
For a medieval feel to the music, hire a string quartet for your entertainment. But if you also want dancing, hire a DJ for later and party like a princess in glass slippers!
As a take-home gift, give miniature glass slippers for the girls and royal crowns for the guys, all filled with sweet treats.
If your 15 th birthday falls in a snowy month, lucky you to have a built-in winter theme! Sprinkle shimmering snow and snowflake cutouts all over your banquet hall, and add a glittering disco ball with soft lighting for atmosphere. Top picks for winter Quince colors would be silver, blue, and white. Sprinkle fake snow around the guest tables with DIY centerpieces made of glitter and shimmery materials. Place potted evergreens around the room and trim them with string lights.  
The birthday girl—you!—can shimmer in a white gown. Add crystals or diamond accents to your dress and wear silver or ice blue shoes. The girls in your court could also wear blue or silver gowns while the guys could wear tuxedos or dress pants and silky ties in your color scheme.  
Serve food that'll keep you warm and cozy. A hot chocolate bar lets your guests help themselves. Place peppermint sticks in shimmery containers to add flavor and pizzazz.
Include some fun activities like handmade snowflake tables where guests can make their own take-home souvenirs. Ever consider having your winter Quince at the skating rink? That would be just too…cool…to skate and dance after feasting!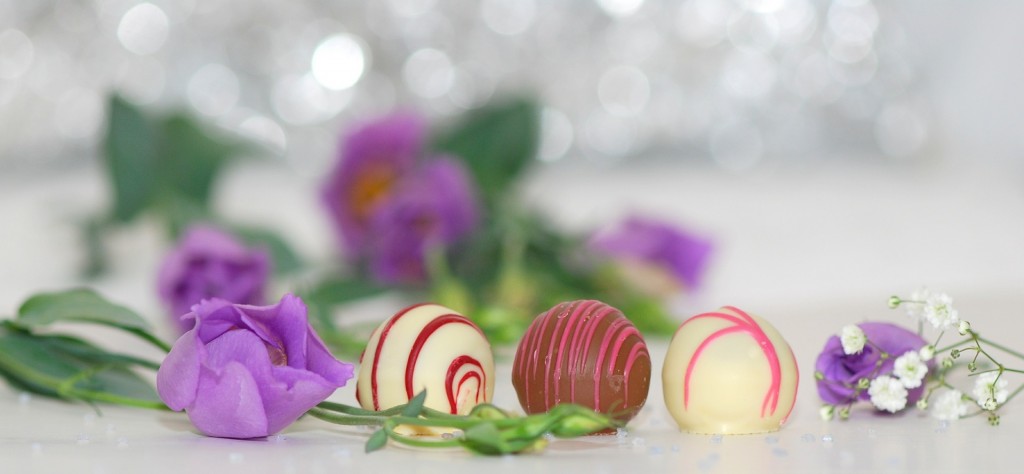 Some call a Quince a "Sweet 15." For sure you're sweet, so if you also love sweets, sweeten your Quince all the way. Send personalized candy bars as invitations, or print the invitation details on the wrappers of popular brands of candy. For a personal touch, match your friend's favorite candy with her invitation. He or she will be thrilled!
For decorations, use colorful tablecloths, drapes, and linens in rainbow candy colors. Create centerpieces of big bowls filled with sweets and treats.
You could wear a candy-colored gown, maybe mostly pink, a bit like bubble gum. The girls in your court could wear different rainbow colors, and the guys could match the girls with colored ties or vests.  
Food coloring comes in handy to make the buffet table look candy-colorful, and a candy buffet and other sweet options for dessert would be great. Put lollipops and chocolates inside tiny boxes for your guests to take home as favors.
For entertainment, rent or make a life-size Candy Crush game, or rent a swirl-it-yourself cotton candy machine.
Are you a fan of New Orleans? Then make your birthday Mardi Gras! Use vibrant purple, gold and red for venue decorations. Create masks for invitations, writing the party details on the inside. Get a parade float or two for the center of the room and decorate the tables with Mardi Gras jesters, fake gold coins, and masks.  Add feather boas and balloons for a Bourbon Street touch.
As the celebrant, you could wear an ultra-glamorous ball gown in gold, purple, and green and carry a feather mask on a stick for a chic look. Your girls can all wear one color but with different variations (like different shades of purple or greens), and match them to the guys' ties.
Jambalaya, red beans, and seafood make great food choices, and mini king cakes are fantastic for a Mardi Gras theme.
For that New Orleans feel, hire a jazz band to stroll around the party area. For party favors, give your male guests jester hats to wear during the party and to celebrate Mardi Gras in the future. Feather boas and colorful beaded necklaces make great souvenirs for the ladies.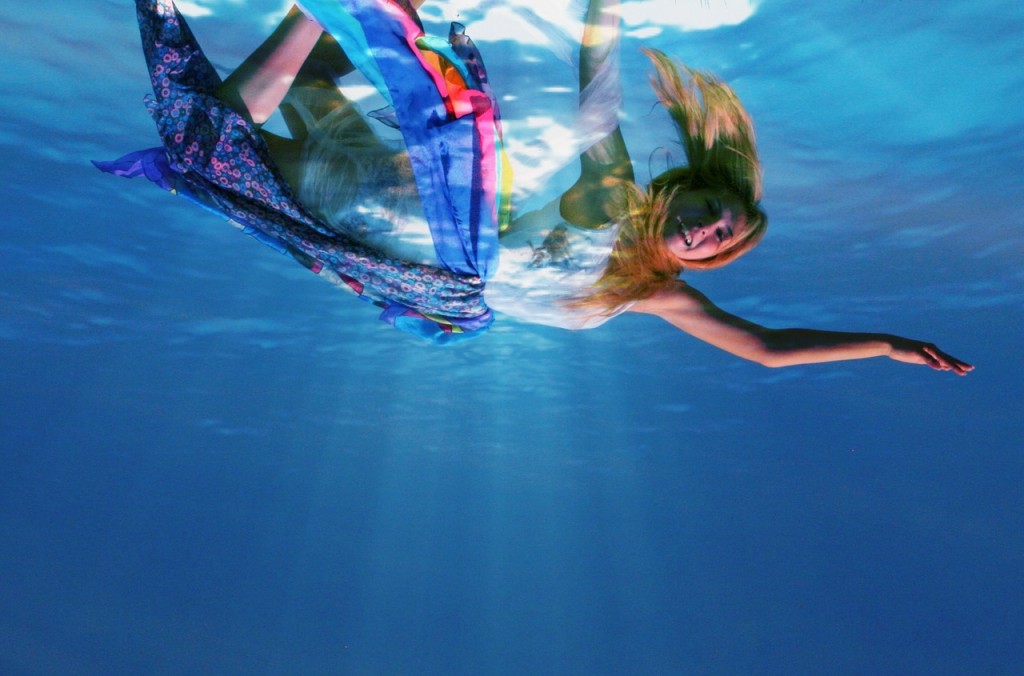 Have you ever longed to be a mermaid? Then be water baby Ariel on your Quinceanera! Rent a space in a resort or at an aquarium for an under the sea feel, or turn a banquet hall into an underwater wonderland. Use blue, green, and any other colors that depict water. Create centerpieces out of big fish bowls filled with sand, colorful stones, and treasure chests. Drapes can be shimmery silver, light blue and green, and if you like, drape the walls and hang underwater creatures and sea plants. Rent a water fountain for the center of the room, and use spotlights of blue and white for a cool effect.
If you really want to be Ariel, you can wear a mermaid silhouette gown in turquoise or shimmery silver and outfit the girls and guys in your court in a complementary color and style.  
For a more casual beach feel, have a band play reggae music, and for party favors, go with colorful shells and treasure chests.  
These days, the sky's the limit when it comes to how you celebrate your Quince, so have a kickin' time pickin' a theme that rocks your boat and fills your heart with joy!