Your Quinceanera dress may be the star of the party, but your flowers set the mood and support the event. Once you enter the church and reception, the flowers set the mood, and so are of the utmost importance.
Making arrangements for the flowers for a Quince is also important because it teaches the celebrant—with the guidance of parents and relatives—to plan, budget, shop for and organize a major event. DIY flower centerpieces and other decorations are also great teaching tools on how to manage available resources. However, since you're the princess of the big day, if there's time, let your court of honor and family take care of the DIY floral decorations.
Flowers are best purchased in season, and if they're available in nearly every flower shop in town, the cost should be reasonable. Buying flowers out-of-state adds delivery charges, which may not be practical. Additionally, buying fresh or silk flowers from the same sources as retail florists and event designers saves both time and money.  
You should start planning your flowers once your dress and theme are set. Let the florist help you decide where to put the flowers for the church and reception (your bouquet and flowers for your court are dealt with separately). When budgeting flowers, be sure to know how much different blooms cost. Always get 3 price quotes from 3 different retailers. Once you're close to the final decision, put everything in writing so that when the Quince day arrives, you have a solid plan. This should include flower varieties and colors for centerpieces, boutonnieres, bouquets and anything else you need. Also, decide on the cost per arrangement or floral piece, adding in delivery charges and/or pick up dates, and also all instructions regarding payment terms.  
Now that we've got the technical details out of the way, here's the fun part: The flowers!
Daisies come in both the classic white with a yellow center and the wildly colorful gerbera variety. Both are perfect for any occasion and can be used solo or combined with other seasonal flowers. Daisies are in season in the spring and are great flowers to include in bouquets or centerpieces.  
These flowers come in clear blues, vibrant pinks, frosty whites and even more colors which make them the perfect choice for bouquets and party decorations. They're also beautiful for centerpieces because they give a fresh and elegant touch. Hydrangeas bloom mid-summer through autumn.
Carnations express love, fascination, and distinction. They are also known as the "Flowers of God," making them perfect symbols for your quince. Carnations grow naturally in pink, purple, yellow, red, green and white, but can be dyed in other colors like blue or purple. They're long-lasting, smell great, and are perfect for centerpieces and bouquets. Carnations are also the one flower that's generally available throughout the year, though some colors maybe in season more than others.
Aside from their delicate appearance, peonies are also distinguished by their incredible fragrance. They have lush foliage, come in several different colors, and are lovely additions to your bouquet and centerpieces. Peonies last for about a week so there will be no problems regarding wilting during your Quinceanera. They also make beautiful sentinels lining the walkways for the reception. Peonies bloom in late April through early May.  
Irises come in many shapes and colors with sword-like foliage that's very attractive even when not in bloom. These flowers have large stems with small bulbs in white, pink, red, blue and almost the entire color spectrum. Bouquets featuring irises make a beautiful statement, but know that these flowers only bloom naturally in the spring and so are more expensive in winter or autumn.    
Sunflowers are cultivated both for their beauty as well as for their edible seeds. They're tall with bright yellow petals and brown centers. Sunflowers are heat tolerant making them great decorations for the beach or other outdoor celebrations. They're most affordable during spring time. Note: Sunflowers do come in a few other colors and varieties so ask your florist about availability and cost.
Freesia is one of the most fragrant of all flowers. Typically white or yellow, they're amazing for bouquets for the celebrant and her court. Freesia blooms naturally in spring, and while it can be imported during other months, out of season freesia can be quite costly.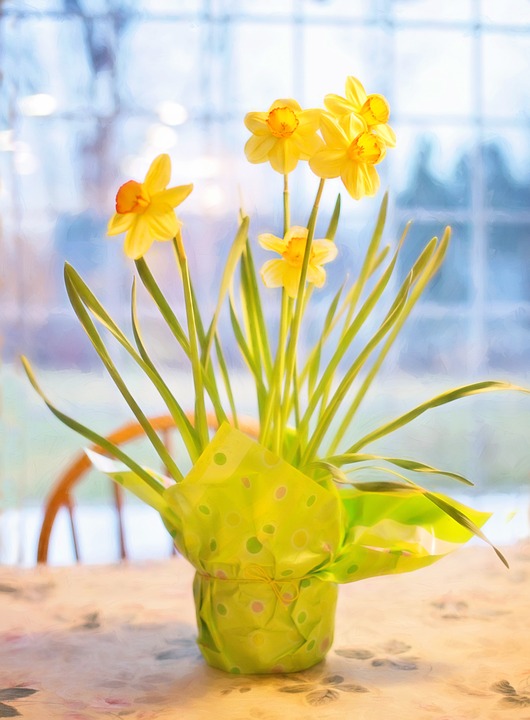 Daffodils are perfect for the central bouquet, centerpieces, and other reception decorations. They're delicate, so they don't last long as compared to other seasonal flowers. However, they are affordable and readily available, but usually only in the spring.  
Lilies are ranked fourth among the most popular flowers and come in many different shapes, colors, and sizes. Stargazer and Casablanca lily bouquets are fragrant and stunning for Quinces and make gorgeous centerpieces when mixed with other seasonal flowers. Lilies bloom naturally during spring. However, many varieties are available and affordable throughout the year.
Although roses are shrubs, they're still categorized as flowers because of their beauty. Roses come in many varieties and are quite fragrant once in bloom. They're naturally abundant during early summer and autumn, though they are available year-round. If your Quince falls during the spring, wild roses are plentiful because they've adapted to growing in modern gardens.
Now that you know a bit more about flowers for your Quinceanera, your next task is to find the best and most experienced florist. Often you may find special offers and packages that can help save money. Sometimes under $1000, there are certain deals that include the bouquet, boutonnieres, and centerpieces. If your church or reception venue already includes floral decorations in their services, if bouquets and boutonnieres aren't included, you can purchase your bouquet and court of honor flowers separately.